Sustainable Food at UMBC:
Join a group:
The UMBC Wellness Initiative proclaims: we are a resilient, healthy community committed to the health and well being of each of our faculty, staff, and students. We understand the connection between self-care and our responsibility to care for the whole.
The Garden is a Social Action and Service Organization dedicated to helping re-imagine the role of higher education in addressing problems of the world through the creation and engagement of our food garden that enables creativity in: research, applied learning, campus-community partnerships, social equity, diversity, and food sovereignty.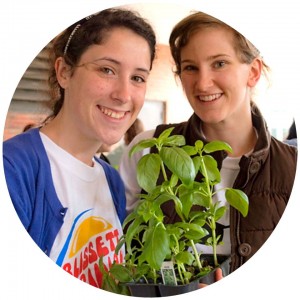 A student led effort to promote a sustainable and just food system at UMBC by connecting our campus dining to the local agricultural community.
Retrievers for Animal Welfare and Sustainability
A student group focused on providing a community for vegans, vegetarians, students who are interested in improving their diets to help animals and the environment, and students with any dietary preference to attend social events and engage in grassroots activism. We aim to advocate for abused animals in our food system, and inform students about the serious issues associated with animal agriculture.
Our chapter of the Food Recovery Network (FRN) strives to promote awareness of the global issue with food waste, recover leftovers from campus dining venues, such as Outtakes and Au Bon Pain, recover leftovers from campus events, *by "recover", we mean take the leftovers to a local homeless shelter. If you would you like to prevent food waste, feed hungry people, give back to the local community, and build service/leadership skills then join our movement! We also intend to conduct other services such as food drives, fundraisers, and serving meals in the community.
Farmers Markets