33.3% of our energy is sourced from renewables
UMBC has reduced emissions by 20%
Together, we collaborate, catalyze, and celebrate sustainability in all our practices. 
UMBC strives to protect, restore, and generate a healthy and just environment for all.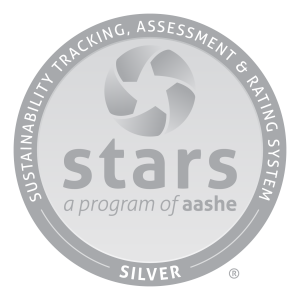 UMBC holds a Silver rating from the Association for the Advancement of Sustainability in Higher Education (AASHE) for its leadership and innovation in university sustainability.