UMBC has a history of working to implement sustainable practices on campus while also researching sustainable opportunities in the classroom. These actions create and demonstrate positive social, economic, and environmental impacts both locally and globally. 
Ratings & Recognition
Featured News
CALL FOR PROPOSALS
The annual Higher Education Climate Leadership Summit, co-hosted by Second Nature and the Intentional Endowments Network (IEN), is back and will be in-person February 6-8, 2022, in Miami,...
Posted: July 28, 2021, 9:22 am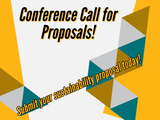 Call for Proposals
Call for Session Proposals 2021 Climate Action Pursuit: Request for Proposals Submitting a proposal means you will get to contribute your expertise to the Pursuit. Strong sessions will help...
Posted: July 27, 2021, 12:56 pm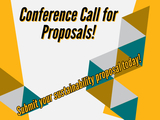 Call for Proposals: "Emerging Issues"
The Emerging Issues Call for Proposals for the 2021 AASHE Global Conference on Sustainability in Higher Education (GCSHE) is now open through Aug. 20! Proposals related to racial justice, campus...
Posted: July 22, 2021, 11:22 am