UMBC has a history of working to implement sustainable practices on campus while also researching sustainable opportunities in the classroom. These actions create and demonstrate positive social, economic, and environmental impacts both locally and globally. 
Ratings & Recognition
Featured News
CUSP - Chesapeake Stormwater Network
What is CUSP? CUSP is a free, new professional training program from the Chesapeake Stormwater Network! The core of the program is a 14-part webcast "curriculum" that introduces the basic impacts...
Posted: June 27, 2022, 8:40 AM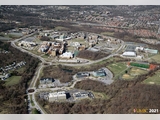 Your quarterly source for all things sustainability!
The Office of Sustainability is pleased to announce that we are launching a newsletter! The newsletter will be going out quarterly starting in September and include a summary of upcoming events,...
Posted: June 24, 2022, 9:36 AM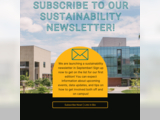 Intersectional Approaches to Research, Pedagogy, & Activism
Critical Energy Literacy: Intersectional Approaches to Research, Pedagogy, and Activism Manuscript submission deadline: January 31st, 2023 Amidst the growing climate crisis, critically informed...
Posted: June 15, 2022, 10:15 AM