Upcoming Sustainability Events
Want your event featured? Email sustainability@umbc.edu!
Featuring a Special Guest Jacqueline Patterson
Location
Online
Date & Time
July 29, 2022, 12:00 pm – 1:00 pm
Description
UMBC's Office of Sustainability welcomes you to a special webinar on environmental justice mapping and data. This session is designed to be an introduction on the leading federal and state...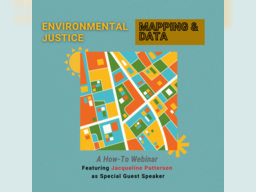 View Event Details for Environmental Justice Mapping & Data Webinar