UMBC has a history of working to implement sustainable practices on campus while also researching sustainable opportunities in the classroom. These actions create and demonstrate positive social, economic, and environmental impacts both locally and globally. 
Ratings & Recognition
Featured News
Showing items tagged plastic. Show All
30+ new locations on campus for plastics recycling!
UMBC now offers collection and recycling of all clean plastic bags, films, and wraps! These items can be placed into one of the 35 yellow bins located throughout campus. The bins will be placed on...
Posted: August 31, 2021, 10:45 AM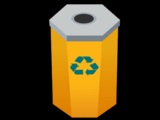 Help UMBC go #BeyondtheBag
You're invited to join us in celebrating America Recycles Day! America Recycles Day is the only nationally recognized day dedicated to promote recycling. Help UMBC go #beyondthebag starting...
Posted: November 14, 2019, 1:35 PM