UMBC has a history of working to implement sustainable practices on campus while also researching sustainable opportunities in the classroom. These actions create and demonstrate positive social, economic, and environmental impacts both locally and globally. 
Ratings & Recognition
Featured News
UMBC Sustainability will host special events all month!
UMBC is proud to participate in Campus Sustainability Month throughout October. This annual event, hosted by the Association for the Advancement of Sustainability in Higher Education (AASHE),...
Posted: October 1, 2021, 10:16 AM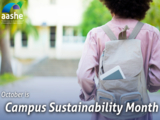 Are you a Solver with innovative ideas?
This Innocentive Clean Tech and Renewable Energy Pavilion Challenge is looking for innovative solutions to help radically reduce or even eliminate pollutant emissions from internal combustion...
Posted: September 29, 2021, 1:40 PM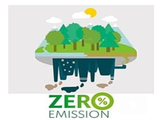 Learn more about research happening at UMBC & beyond!
Join MaryPIRG Student Climate Action Coalition and Sunrise UMBC on Sunday, October 3rd from 5:00 pm to 6:00 pm EST to hear how professors and graduate students at our universities are interacting...
Posted: September 27, 2021, 10:51 AM