UMBC has a history of working to implement sustainable practices on campus while also researching sustainable opportunities in the classroom. These actions create and demonstrate positive social, economic, and environmental impacts both locally and globally. 
Ratings & Recognition
Featured News
Baltimore City DPW is seeking to engage community members to identify our next round of potential quality improvement projects in high-priority (1 and 2) areas in Baltimore City (maps of priority...
Posted: August 18, 2022, 1:49 PM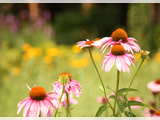 Learn how to make your campus events as "green" as possible!
We're proud to launch our Zero Waste Event Guide!  Zero Waste is typically defined as less than 10% of waste being disposed of as trash (meaning lots of recycling and composting).  This guide...
Posted: August 15, 2022, 3:13 PM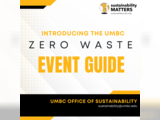 Seeks input on Climate Change & Endangered Species
General Discharge Permit For Discharges Associated with Construction Activities Maryland General Permit No. 20-CP On September 25, 2020, the Department published notice of its tentative...
Posted: August 12, 2022, 8:08 AM