UMBC has a history of working to implement sustainable practices on campus while also researching sustainable opportunities in the classroom. These actions create and demonstrate positive social, economic, and environmental impacts both locally and globally. 
Ratings & Recognition
Featured News
UMBC Ranks 3rd in USM Green Purchases
The Maryland Green Purchasing Committee has published the FY 2022 Green Purchasing Annual Report! In FY 2022, Maryland spent $49.9 million on environmentally preferable commodities. Maryland's...
Posted: January 18, 2023, 8:43 AM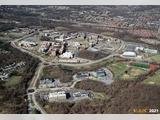 CSN Chesapeake Urban Stormwater Professionals
UMBC's Sustainbility Office was invited to participate in the Chesapeake Stormwater Network's (CSN) first cohort for the Chesapeake Urban Stormwater Professionals (CUSP) program. Our...
Posted: January 6, 2023, 7:59 AM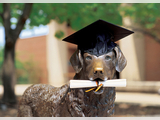 Enhance your sustainability professional development!
2023 has a great lineup of educational opportunities for you, including: Jan. 5: Building a Curriculum Development Program for Your Institution Feb. 9: A Deep Dive into STARS Data Quality...
Posted: January 4, 2023, 7:55 AM