UMBC has a history of working to implement sustainable practices on campus while also researching sustainable opportunities in the classroom. These actions create and demonstrate positive social, economic, and environmental impacts both locally and globally. 
Ratings & Recognition
Featured News
Submit your costume to win a sustainable gift basket!
Dressing up for Halloween doesn't have to hurt the planet.  A sustainable Halloween costume is thrifted, borrowed, or made out of items you already owned. Enter our sustainable Halloween...
Posted: October 18, 2021, 2:24 PM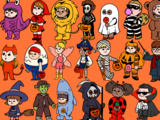 Help build the iNaturalist Project
The Office of Sustainability would like to invite you to join our new iNaturalist Project!   About iNaturalist One of the world's most popular nature apps, iNaturalist helps you identify...
Posted: October 13, 2021, 1:00 PM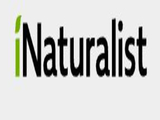 Air Travel Emissions included too!
Starting on 10/13/21 Google Maps will allow users to select the route with the lowest carbon emissions. If the lowest emissions route is also the fastest then google maps will automatically...
Posted: October 13, 2021, 8:31 AM