UMBC has a history of working to implement sustainable practices on campus while also researching sustainable opportunities in the classroom. These actions create and demonstrate positive social, economic, and environmental impacts both locally and globally. 
Ratings & Recognition
Featured News
Showing items tagged studentops. Show All
The Sustainable Age is a student journal seeking authors
The Sustainable Age is a student journal founded by students of the North Texas Regional Center of Expertise Network. The journal is seeking volunteer student writers to submit original articles...
Posted: September 22, 2021, 11:35 AM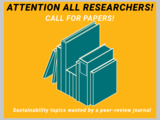 Sustainability on Tap (SoT) networking session @GCSHE
Do you know an advanced-degree/graduate student who is attending the upcoming Global Conference on Sustainability in Higher Education (GCSHE)? Are they also doing interesting...
Posted: September 1, 2021, 9:18 AM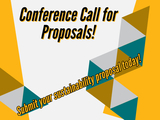 Call for Presentations/Panels
CALL for PARTICIPATION 2021 CONFERENCE and THEMATIC PROGRAM of EVENTS: – RADICAL CLIMATE JUSTICE for the GLOBAL COMMONS – On August 9, 2021 the UN's International Panel on Climate Change...
Posted: August 26, 2021, 2:55 PM