UMBC has a history of working to implement sustainable practices on campus while also researching sustainable opportunities in the classroom. These actions create and demonstrate positive social, economic, and environmental impacts both locally and globally. 
Ratings & Recognition
Featured News
Showing items tagged aashe. Show All
Collaborating to drive sustainability in Higher Ed!
The Advisory Council (AC) is the primary mechanism for members to get involved in AASHE governance. Consisting of leaders from higher education, business, nonprofits and government, the AC...
Posted: December 15, 2021, 10:08 AM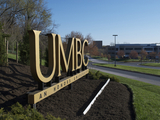 UMBC Sustainability will host special events all month!
UMBC is proud to participate in Campus Sustainability Month throughout October. This annual event, hosted by the Association for the Advancement of Sustainability in Higher Education (AASHE),...
Posted: October 1, 2021, 10:16 AM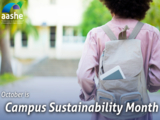 Workshop: Teaching Climate Change Affectively January 4, 2021 @ 6:00 pm - 10:00 pm EST This train the trainer workshop is for faculty to explore practices from eco-therapy and The Work that...
Posted: December 10, 2020, 12:23 PM