UMBC is advancing sustainability initiatives to conserve and preserve one of our most precious resources: water. UMBC prioritizes clean, healthy water and water conservation. Through operational practices, the university is consistently improving efforts in water conservation, effective stormwater management, and protection of the regional watershed. All these initiatives are integral in maintaining finite global water supplies, improving the health of ecosystems and maintaining a sustainable future for our campus and region. Explore your local water quality using the EPA's How's My Waterway Tool.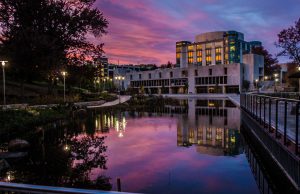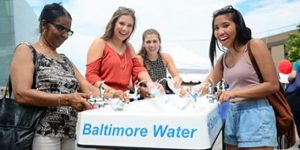 We live in a world where more than a billion people are without access to safe, clean drinking water. Each year, an estimated three million people worldwide die from preventable waterborne diseases. However, in Baltimore, we can drink from virtually any tap with the highest level of confidence. UMBC is supplied clean, fresh, drinking water from the City of Baltimore Department of Public Works (DPW). Baltimore City DPW has won recent awards for the quality and taste of their drinking water. Additionally, DPW's water undergoes 150,000 water quality tests per year and consistently exceeds the EPA's minimum standards for drinking water.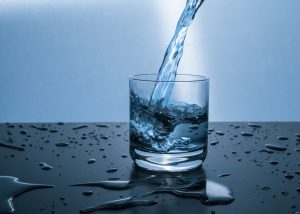 UMBC is committed to sustainable construction and renovation. All new buildings will have a minimum of a LEED Silver certification (or equivalent). LEED provides a framework to create healthy, highly efficient, and cost-saving green buildings. LEED certification is a globally recognized symbol of sustainability achievement. LEED employs a holistic approach to green building design incorporating sustainable sites and water efficiency. UMBC is continuously working to identify and implement opportunities throughout the campus, from innovative technologies to behavior change strategies to further increase our water conservation.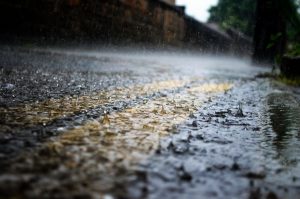 Only 3% of the Earth's water can be used as drinking water. UMBC's stormwater management program helps to protect Maryland's water resources while allowing UMBC to minimize the impacts to the Chesapeake Bay Watershed. A recently completed hydrologic study provides UMBC with a holistic strategy for managing rainfall run-off originating from campus as well as from upland sources in Catonsville. Best management practices and site improvements that maximize environmental benefit and can be effectively integrated into future campus development were recommended. The study includes specific projects that have the potential to drastically improve how UMBC manages stormwater. Specific opportunities for stormwater management improvements include:
Installing green roofs on existing and new buildings to treat rainfall that falls on these buildings
Creating a new wetland area to the west of the UMBC stadium in a depression created by the confluence of several streams
Creating working landscapes within existing and planned campus open spaces in ways that lend beauty, provide water management, and create environments for pollinators