UMBC cut carbon emissions 20%
This progress was made over the last decade, cutting emissions even while simultaneously increasing student enrollment 18% and building 19% square feet of new construction.
33.3% of our electricity is powered by renewable sources
including wind and solar farms in Maryland.

Efficiency upgrades save over $1 million in energy each year.
CLIMATE ACTION PLAN
Now the Climate Action Steering Committee is updating UMBC's Climate Action Plan, and continues to seek input to inform long range goals, strategies and priorities to achieve carbon neutrality.
We are proud of all the ways our community is strengthening our commitment to reduce emissions, improve efficiency, conserve resources, and protect a healthy and safe environment for all.
Video Series:
Dr. Jasper Lewis, a researcher with NASA and UMBC's Joint Center for Earth Technology and member of the Climate Action Steering Committee initiated the Carbon Zero CoLab to inform the campus community about UMBC's climate commitment, progress, and action. He and Dr. Kristin Anchor,co-instructed UMBC student interns Reese Burke, Kennedy Lamb & Samina Musa to create a new video series as part of the Provost's Interdisciplinary CoLab initiative.
There are also videos focused on Energy, Transportation, and Waste along with helpful resources.
Green Buildings
All new construction on campus is designed to be eco-friendly by US Green Building Council's LEED Standards. The Patapsco Hall Addition and the Performing Arts and Humanities Building both earned LEED Gold and the Apartment Community Center was awarded LEED Silver. Living green roofs are flourishing on top of Patapsco Hall, the Apartment Community Center, the Event Center and the Administration Building, serving as another example of energy efficiency and ecological restoration practices on campus.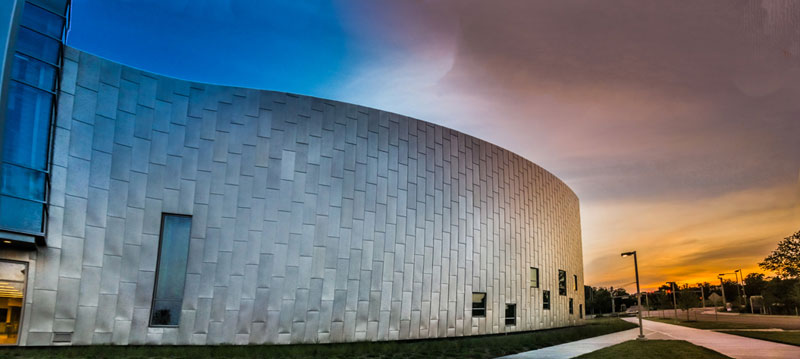 Marks of Distinction: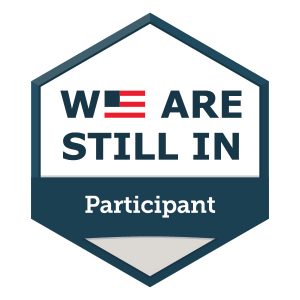 Second Nature has awarded UMBC with marks of distinction for the following categories:
The Climate Leadership Award recognizes advanced leadership in climate change mitigation and resilience across academic, community, and operational arenas. UMBC receives this award since the institution has committed to both the Carbon (mitigation) and Resilience (adaptation) Climate Leadership goals.
UMBC has participated in the We Are Still In campaign, voicing crucial support for continued US participation in international climate agreements.
UMBC is "On Track" with the carbon reduction goals set in our Climate Action Plan, and submit data via the Annual Progress Evaluation.