At UMBC 20% of our energy comes from renewable clean energy, and we actively pursue opportunities to upgrades that reduce energy consumption.

In 2007, President Hrabowski signed on to the American College and University Presidents' Climate Commitment and formed the Climate Change Task Force. Calculating emissions has allowed us to develop a climate action plan and track our progress, which is published at http://rs.acupcc.org/

Explore Resources:
Take Action:
Retrieve Energy in 3 easy steps:
1. Flip it off: Turning off the lights when leaving any unoccupied space, event common rooms and especially when we leave for the day! Reducing, unplugging and shutting down electronics- both our own as well as any communal equipment not in use.
2.  Let it rest: Setting our computer, laptop, printer, copier, fax, and any other electronics to sleep/hibernate after idle for a few minutes. Or using a plug in adapter that can automatically cut power at pre-set times. Learn How!
3.  Dial Down: Following the heating and cooling guidelines to reduce energy loss! Temperatures are to be set to 70oF (winter) and 76oF (summer). Deviations lower than 68oF and higher than 78oF should be reported to work control 410-455-2550. Bringing space heaters is not permitted (fire hazard). Keep windows and doors shut when heating or cooling is in effect. Learn more!
Flip off the lights
Across campus we're committed to taking the first step by turning off the lights in unoccupied spaces, whether they are our or apartments or offices, classrooms or conference rooms. With the entire campus lit up all night, every night, imagine our savings when we all act collectively.
Lighting Efficiency Upgrades:
Use a desk lamp or task lighting (with energy efficient CFL or LED bulbs), instead of using harsh overhead lights.
Remove bulbs from overhead lighting to make less harsh.
Open blinds to use natural light instead of artificial.
UMBC and MD Clean Energy Center have partnered to upgrade campus lighting fixtures to use less energy and last longer. Learn more! 
Use Computer/Printer Hibernate Settings
We can update our personal and communal computer settings to ensure energy doesn't go to waste! Be sure to use the hibernate mode (not sleep mode) for the greatest impact. Never use screen savers- just allow the screen to darken in order to save energy.
By setting the computer screen to simply darken after a few minutes, we can add up to some major reductions! Just follow this link for the Federal energy star program's step by step guides for updating your computer settings!

Shut Down & Unplug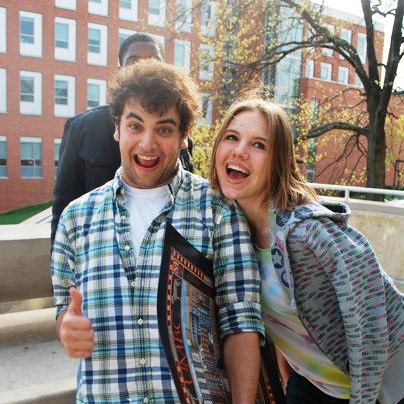 Any device with an indicator light draws energy when plugged in. That means leaving cell phone chargers plugged in, monitors, printers copiers and fax machines all waste energy if left plugged in. If it feels warm to the touch, that shows energy is being consumed- if if the device is not being charged or used!
Across campus we retrieve that energy by taking the first step: we power down, unplug, and shut down every time. Now that we can rely on technology with quick restarts, we can all contribute to UMBC's energy conservation efforts without losing time! |
When you turn off your lights, turn off everything else. One solution is to utilize power-strips so that you can turn off everything at once. Adapters can be plugged into outlets with timers so they can automatically cut energy at set times- such as nights and weekends.
Another way to unplug is to get outdoors! Explore UMBC's Green Spaces and Get Around!