UMBC has a history of working to implement sustainable practices on campus while also researching sustainable opportunities in the classroom. These actions create and demonstrate positive social, economic, and environmental impacts both locally and globally. 
Ratings & Recognition
Featured News
Showing items tagged stuops. Show All
Applications Open
The Center for Community Engagement, Environmental Justice, & Health (CEEJH) is launching the 2023 Environmental Justice Summer Scholars Program. Applications are currently open!...
Posted: March 27, 2023, 10:26 AM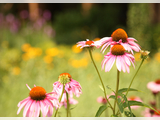 Submission due March 30th
Offered in the context of the global climate negotiations, this program challenges student teams around the world to propose ideas for local-scale projects that will yield measurable results over...
Posted: March 1, 2023, 10:55 AM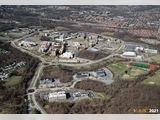 Get PAID to work on climate change
Overview: Second Nature is committed to centering climate justice/DEIAJ in all programming, member support systems, and internal organization operations. The Climate Justice Fellow will provide...
Posted: August 8, 2022, 1:33 PM