Student Outreach: Eco-Ambassadors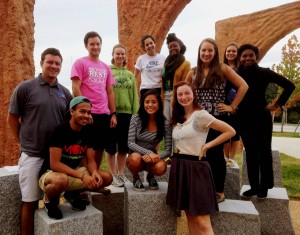 The Eco-Ambassadors are a team of UMBC students partnering with university sustainability efforts to promote social responsibility and environmental sustainability in the student body. The team will educate peers in residential, commuter, academic, and extracurricular settings about environmental solutions in order to empower UMBC to adopt environmentally friendly practices from the individual, community and systemic levels.
Complete the form below for an Eco-Ambassador program on campus sustainability! They table at events, visit classes, offices, organizations, residence halls and more to raise awareness and promote action towards a sustainable UMBC.
Interested or have questions? Contact UMBC Sustainability Coordinator, Tanvi Gadhia at sustainability@umbc.edu
Interested or have questions? Contact UMBC Sustainability Coordinator, Tanvi Gadhia at sustainability@umbc.edu