Student Outreach: Eco-Ambassadors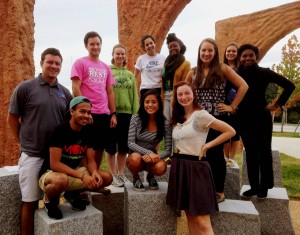 The Eco-Ambassadors are a team of UMBC students partnering with university sustainability efforts to promote social responsibility and environmental sustainability in the student body.
Eco-Ambassadors are student representatives who will study and practice their skills as environmental change agents. The team will educate peers in residential, commuter, academic, and extracurricular settings about environmental solutions in order to empower UMBC to adopt environmentally friendly practices from the individual, community and systemic levels.
Eco-Ambassadors also partner with UMBC Climate Action Steering Committee to assist with work groups focused on:
Energy conservation
Waste reduction and recycling
Transportation
Research and education
Interested or have questions? Contact UMBC Sustainability Coordinator, Tanvi Gadhia at sustainability@umbc.edu